Strategic sparring partner and coach for CEOs and founders
Your strategic powerhouse and executive coach, proficient in leadership, technology, and product development.

Seeking personal growth? Yearning for business advancement? Connect with me. Offering tailored solutions, innovative strategies, and the facilitation of your vision, I am committed to boosting your success journey. Harness my expertise for your optimized growth.
Strategic Management Partner
Catalyze innovation and unlock your potential with me as your strategic management partner. Offering on-demand expertise in technology, product development, people and business growth. Eager to start this journey?
Fast-track your leadership growth with me as your Executive Coach. Leveraging AOeC level 1 executive coaching certification and years of leadership and technology experience, I'm committed to help you achieve ambitious goals and lead with confidence. Ready for transformation?
Hello! I am Christjan, a dynamic visionary and an innovative solution architect. I specialize in unlocking human and business potential, revolutionizing the way you operate.
Harnessing the power of in-depth, one-on-one conversations, my goal is to unleash your latent abilities step by step. I bring to the table a diverse portfolio of leadership and solution-creation experiences, honed in Fortune 500 companies, dynamic startups, and the vibrant third sector. My broad exposure spans an array of cutting-edge technologies, multifaceted businesses, and unique individuals.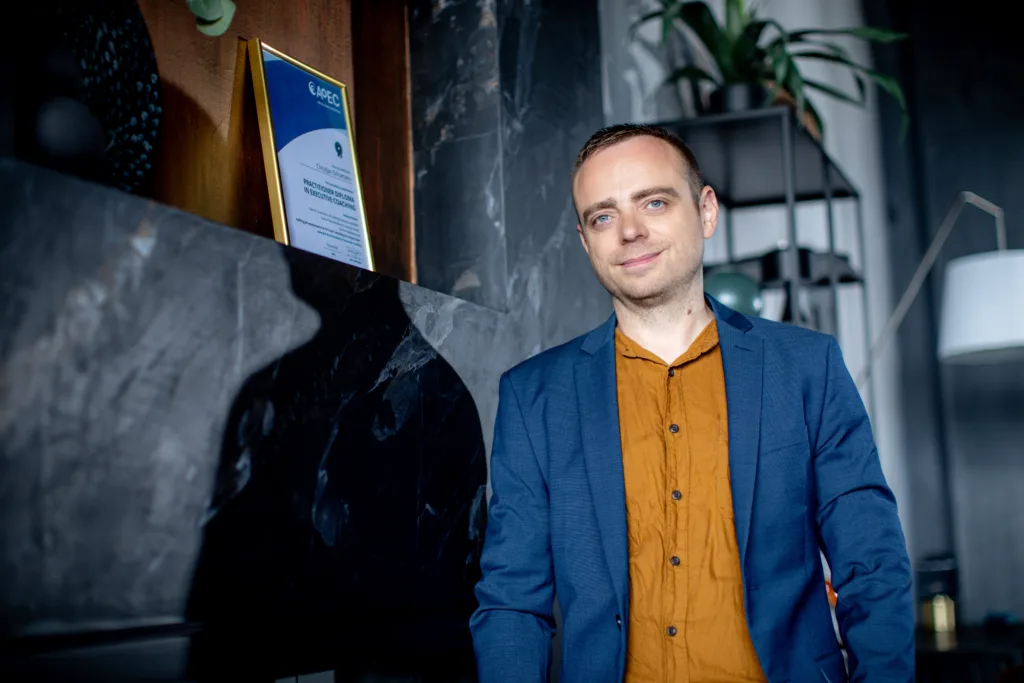 My diverse career journey has seen me thriving in roles as a technology expert, development manager, product manager, people leader, educator, coach, and mentor. Today, I channel my diverse experience into generating transformative value as your dedicated leadership partner and executive coach. Let's unlock your potential and propel you towards success!
"In our journey to refine and enhance our development processes, Christjan was a great help to our team. Not only did he pinpoint areas of improvement, but his knack for asking just the right questions empowered us to develop our own solutions. Thanks to his guidance, we successfully navigated and resolved multiple bottlenecks that had previously held us back. Christjan's expertise in development management combined with his facilitative approach made all the difference. I am grateful for his contributions and look forward to future collaborations."
Jaan Saks, CEO at Zlick
"Working with Christjan has been inspiring and developing for us, both personally and professionally. His innovative ideas and broad horizons have provided us with a chance to reflect on his new ideas and work together to achieve completely new and innovative solutions in synergy. We definitely plan to continue our collaboration in the future, mostly in the area of innovation and technical solutions for new products."
Andrus Vare, Founder at Saunum Group AS
"The collaboration with Christjan went very smoothly - he always analyzed, provided suggestive ideas, and directed us with the right questions. I'm sure the input from Christjan played a very important role in bringing our product to life!"
Else Källo, Co-founder and COO at IFFENT